wINDOWS AND DOORS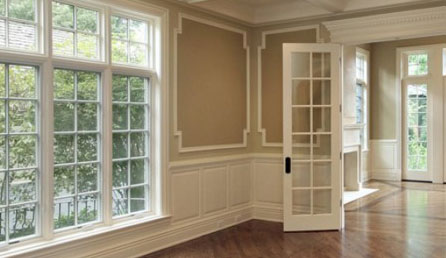 Patio Doors and North Star Windows in Peterborough
Old windows and doors can greatly affect your heating and cooling bills, and can also impact the overall appearance of your home or business. If you're ready to update, we can help. We offer several options to our customers for their windows and doors, and we use products from North Star® and Vinylbilt®. You can get a free estimate on all our work just by contacting us today.
Vinyl Windows
Some of the qualities of our vinyl windows include:
North Star® and Vinylbilt® brands
Affordable and durable
Locally manufactured by longstanding businesses
Maintenance free
Both brands come with great warranties (25 year limited lifetime transferrable warranty)
Doors
Some of the qualities of our doors include:
North Star® and Vinylbilt® brands for patio doors
Variety of colours
Entry doors or patio doors
Different types of glass available
Our Services
Siding
Siding is an attractive, durable, solution that eliminates painting and maintenance while ensuring your home's beauty will last for years to come.
Eavestroughs
Eavestroughs, also known as a rain gutter, protect your home from leaking roofs. They are important to have and prevent property damage. Our experienced staff are ready to help with your eavestrough installation and repairing needs.
Custom Aluminum Work
Do you have peeling paint or rotting trim around windows, doors, garage doors, exterior facing? Don't go through costly replacement or repainting - we can help. Refresh the look of your home by capping these areas in aluminum.