Windows, Doors, Soffit & More in Peterborough / Kawartha Lakes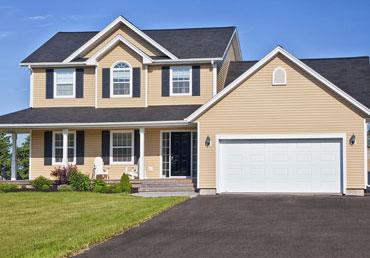 Siding
With a wide variety of styles and colours to choose from, Eggleton Aluminum Inc. can meet your siding needs.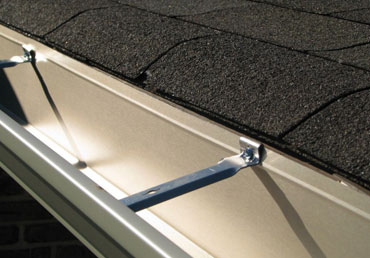 Eavestroughing
Keep leaves and debris from clogging up your eavestroughs with the Alu-Rex Gutter Clean System® installed by our professionals.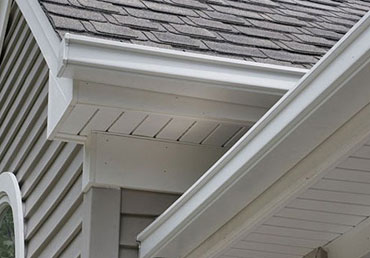 Soffit and Fascia
We understand the importance of your investment and therefore take extreme care from start to finish in protecting it.
We Offer
Siding
We're ready to make your home more attractive and even more energy efficient. When it's time to make an investment in your property, contact Eggleton Aluminum Inc.
Eavestroughing
Ensure your home is protected with rain gutters (eavestroughs). Often called eavestroughs, gutters keep water from damaging your house. Rainwater must be channeled from your roof to a storm drain system or an area well away from your house.
Soffit
Most houses need soffits. What is usually referred to as a soffit is the eaves soffit which is the area underneath the overhang of a roof. The soffit gives your home a finished look and provides ventilation into your roof.
Fascia
Aluminum fascia is the trim that protects the wood board at the edge of your roof. Fascia boards need maintenance or replacement often, that's why homeowners need to look to cover their fascia board with aluminum trim to keep the weather away, or even to replace the fascia with composite materials that resist rot.
Windows and Doors
We offer several options to our customers for their windows and doors, and we use products from North Star® and Vinylbilt®.
Custom Aluminum Work
Do you have peeling paint or rotting trim around windows, doors, garage doors, exterior facing? Don't go through costly replacement or repainting, we can help.
Free Estimates / Quality Workmanship
Improve the appearance of your home by working with a siding contractor in Peterborough, ON. You don't have to worry about damaged vinyl or discolored aluminum because Eggleton Aluminum is here for you.
We offer a range of siding options, including premium materials that are designed to last and sure to fit your needs. We'll finish your job on time and within budget as well as be sure to communicate openly with you throughout the process.